Entrepreneurial Projects
What is it about?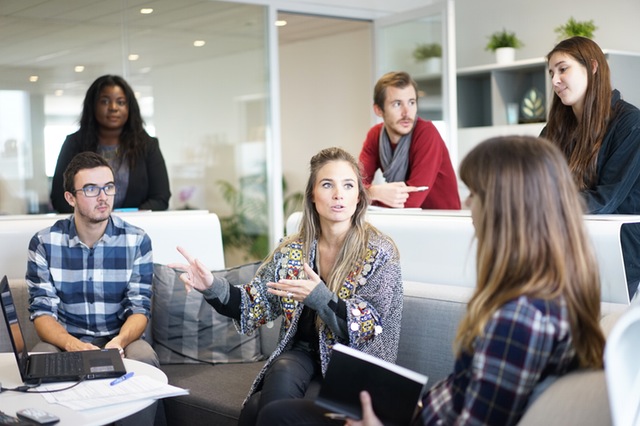 Developing an idea into a business model is the core concept of entrepreneurial projects. Students can experience what it means to become an entrepreneur in a protected, playful, and realistic environment. In – ideally interdisciplinary – teams, they strive for tackling real-life problems through a business approach.
During this incubation process, they are accompanied by experts acting as mentors or coaches. The format allows the participants to decide whether they pursue their idea into realization or see the course only as a valuable learning experience.
Pilot examples
Methods for Practical Entrepreneurship
Assessing and evaluating ideas is a core activity for entrepreneurs. In this course, students interact with external idea providers to train their ability to identify, evaluate and explore the potential of new ideas. In addition, students are provided with knowledge, methods and tools for handling these processes.
Garage
Students learn to implement instruments and methods that help in discovering, evaluating and realising technology-oriented, explorative business ideas. They have the possibility to bring in their own business ideas and are supported in each step by the course instructors and by external mentors, with the goal of transforming an initially rough idea into a convincing businessconcept. At the end of the term the students' start-up-teams present their business ideas in front of potential investors and other experts. Interdisciplinary teams from three different Austrian universities allow – similar to real start-up situations – various perspectives, skills and competencies to shape the business idea and implementation.
Read more about the Garage course
Project examples
Get inspired by further project examples implemented with various stakeholders (companies, GOs, NGOs etc.) in five different European cities – Vienna/AT, Vechta/GER, Brno/CZ, Gothenburg/SWE and Bolzano/IT.
View project examples
The students realize that entrepreneurship is emotional. It is not just calculating numbers or see if it is profitable.
Teacher
University of Gothenburg
Benefits
Discovering, evaluating and realizing innovative business ideas
Fostering entrepreneurial mindset
Learning to understand and handle risks
Personal development by taking over responsibility
Creativity and resourcefulness
Contagious enthusiasm between students and coaches
Success factors
Orientation towards implementation of students' own ideas
Creativity-promoting open space within a clear framework
Diversity of knowledge and competences of partners/coaches
Entrepreneurial spirit of the cooperation partners
Challenges
Matching student projects with relevant cooperation partners
Determination of limit of the course and extracurricular activities
Embedding of sustainability and related concepts
Integrating a "start-up camp" (several days off-university site)
Supporting material
General overview
Tools
Templates
Contacts and experts